Christmas Eve menu for Take Away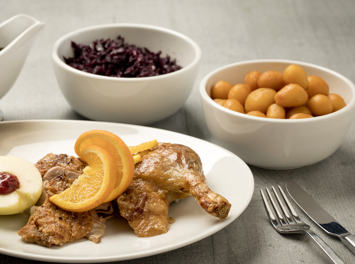 Main Course
Breast and thigh of duck served with homemade red cabbage and half apples, as well as sweet and sour. Caramelized potatoes and boiled potatoes with a rich gravy.
Dessert
Risalamande served with cherry sauce.
DKK 289 per person
Everyone gets 2 pieces of breast and 1 piece of thigh.
No children's portions.
Pick up on December 24th between 13:00-15:00.