Everything you need for your holidays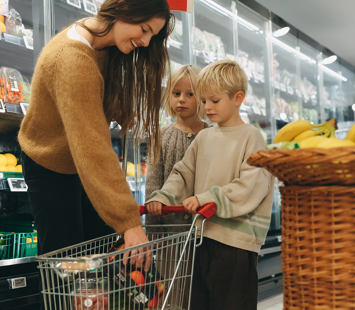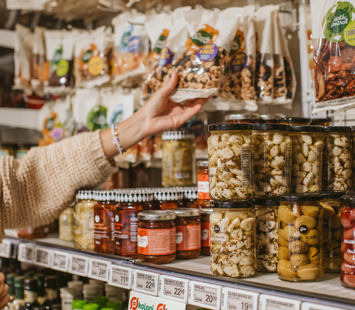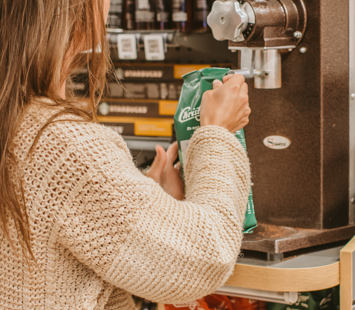 In the supermarket, you will find a wide selection of groceries and non-food items, as well as a bake-off section that offers fresh-baked rolls, French bread, rye bread, and pastries every day. Additionally, you will also find gluten-free and lactose-free products, over-the-counter medicine, and a larger selection of toys.
Adjacent to the supermarket, you will also find the sport shop which offers a wide selection of swimwear, sportswear, and sporting goods.
You can also shop at our online store 24/7. You place your order and we'll pick out the items for you.
Read more