Time to walk in old footsteps and create new ones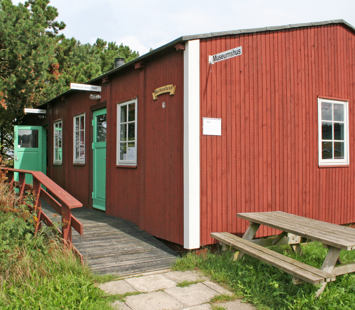 Throughout Skallerup's almost 75-year existence as a holiday resort, we have been a part of creating the framework for those special holiday moments. Because traditions are created when you spend time with people you love.
We are both proud and humble at the same time about the many guests who visit us again and again. Many have visited us through generations - from childhood to today, where grandchildren joined in.
In our beautiful museum, we tell the story of the time from the refugee camp to the first years when the small primitive log cabins were converted into holiday houses, to the development the holiday resort went through in the recent years.