Let the kids get close to the farm animals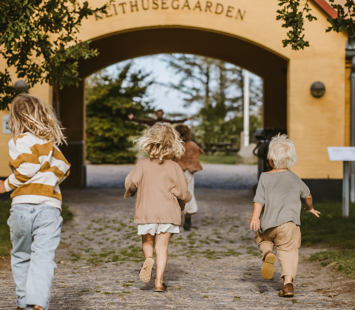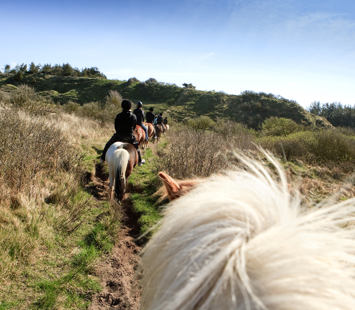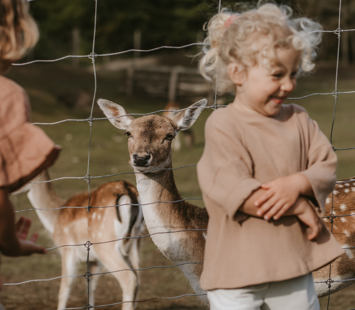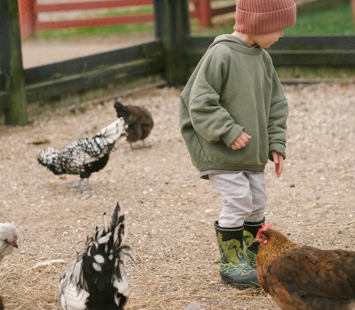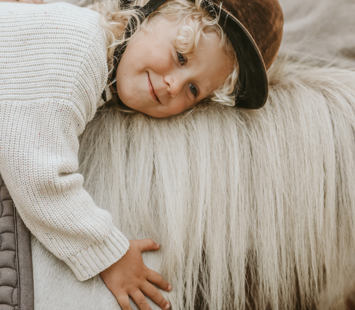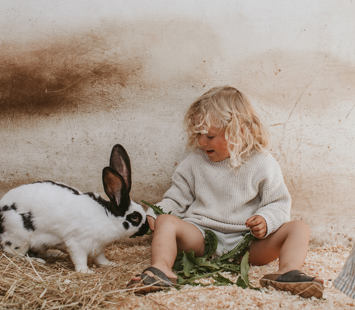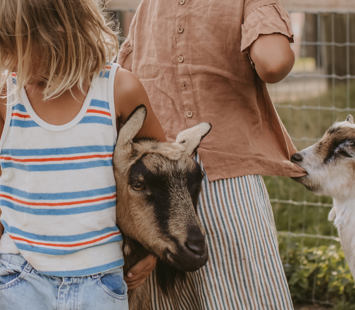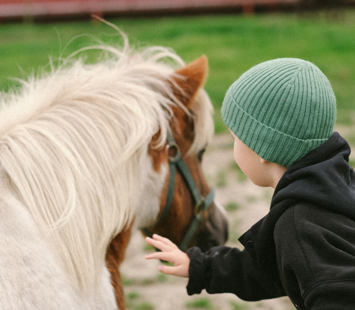 Visit our charming animal farm, located just 1.5 km from the holiday resort, and say hello to goats, pigs, rabbits, sheep, chickens, and more. During the daily feeding rounds, you can help feed the various animals. Alternatively, you can purchase a snack pack and experience the animals on your own.
At the farm, you'll also find our Equestrian center. Here, there are both Icelandic horses and lots of Shetland ponies. The equestrian center offers guided rides for beginners, intermediate, and advanced riders through the beautiful and varied nature, including the forest, protected inland dunes, and beach. For the youngest visitors, there's an opportunity to take a pony ride.
Here, you also find Madam Blås Kitchen, where you can enjoy cold drinks, coffee, tea, ice cream, and baked goods. Stop by and see what we're offering on the day.
Guests staying at the resort have free access to the animal farm.
See prices for activities