Make it easy to go on holiday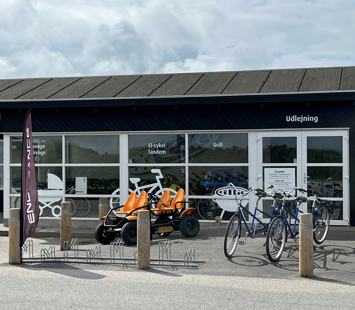 You know it well. The car is fully packed, but you just need that last thing.
Don't despair. The supermarket has a wide selection and offers a large range of rental items, from grills to bicycles, as well as strollers and baby carriages, and more. So, there's no need to stuff the car. Just stop by and rent your holiday bike or a stroller for the little one. Don't miss out on a fun family trip on a tandem bike, cargo bike, or family bike for 4 people. With Skallerup's unique location, we have several suggestions for routes in beautiful North Jutland.
You can find cycling maps at the reception.
See Bicycle routes here